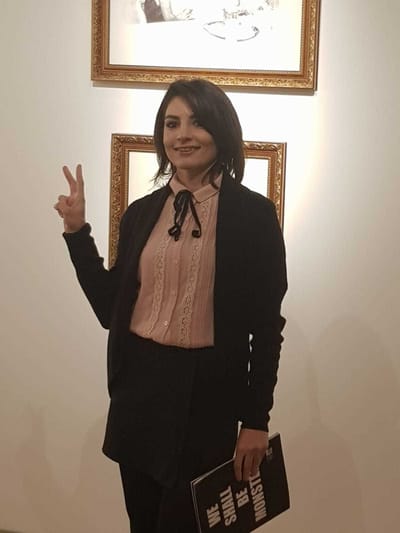 Ola Zaitoun
Born in 1988, lives and works at Cana of Galilee.
In 2017 She finished M.A Fine Arts at Haifa University. In 2012 She finished B.A of Psychology and multidisciplinary studies, which has affected her career to reveal difficult psychological issues in a humoristic way.
She paints in an abstract realistic style, which combines between conceptual arts and figurative design.
Her works show a different perspective on the status of the Arab woman living within a patriarchal society in modern times.
She was influenced by the renaissance artists and the expressionism artists.
She has been nominated for the Young Artist of the Year Award 2018,
In 2016 she was awarded form HECHT Museum.